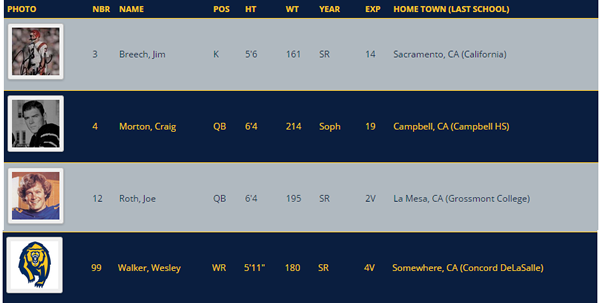 Team Rosters version 4.1 has been released**. Improvements include:
Added new admin screen to add players to rosters "in bulk" (paginated, 20 at a time). This screen allows players to be added to a roster MUCH faster than via the Manage Players screen, which is one player at at time. But the quickest way to create a roster is via the Import CSV screen.
Added a new admin screen to edit players on a team "in bulk" (20 at a time). Note that on this screen, and the Add Players screen, you cannot modify the player description or the player photo. Use the Manage Players screen to change those fields.
Added the capability to link the teams in Team Rosters to teams in the MSTW League Manager plugin, in addition to the MSTW Schedules & Scoreboards plugin. Team logos can be pulled from the selected database. (Team Colors are available only in S&S currently, but that will be addressed in the next League Manager release.)
Added a Quick Start admin screen and context sensitive help to all admin screens.
Finally squashed the dastardly bug that 'broke' Featured Images (thumbnails) for posts in SOME THEMES. (I believe. Please let me know if you see this behavior again.)
Corrected a bug that prevented "sort roster by number" from working in certain circumstances, and a bug that prevented the CSV Import screen from using the team selected in the "Select Team to Import" control. (Thanks to those of you who have brought bugs to my attention.)
The plugin remains "translation ready", but translation has been moved to WordPress's new "PolyGlots" system, and the /lang/ directory has been removed from the plugin distribution. (I am happy to help translators. Send me an e-mail.)
The CSV import sample files have been moved to ShoalSummitSolutions.com, and the /csv-examples/ directory has been removed from the plugin distribution.
**NOTE: There was a problem with the initial upload of the plugin to wordpress.org. If you auto-installed the plugin from your admin screen prior to reading this, you MAY have encountered some errors. If so, simply de-activate and delete the plugin, then re-install. (You will not lose your data.) Sorry for any inconvenience.